Parkview Christian Academy is happy to announce the hire of a lower school principal! We sat down and talked with Mr. Rapinchuk. The resulting dialogue is below.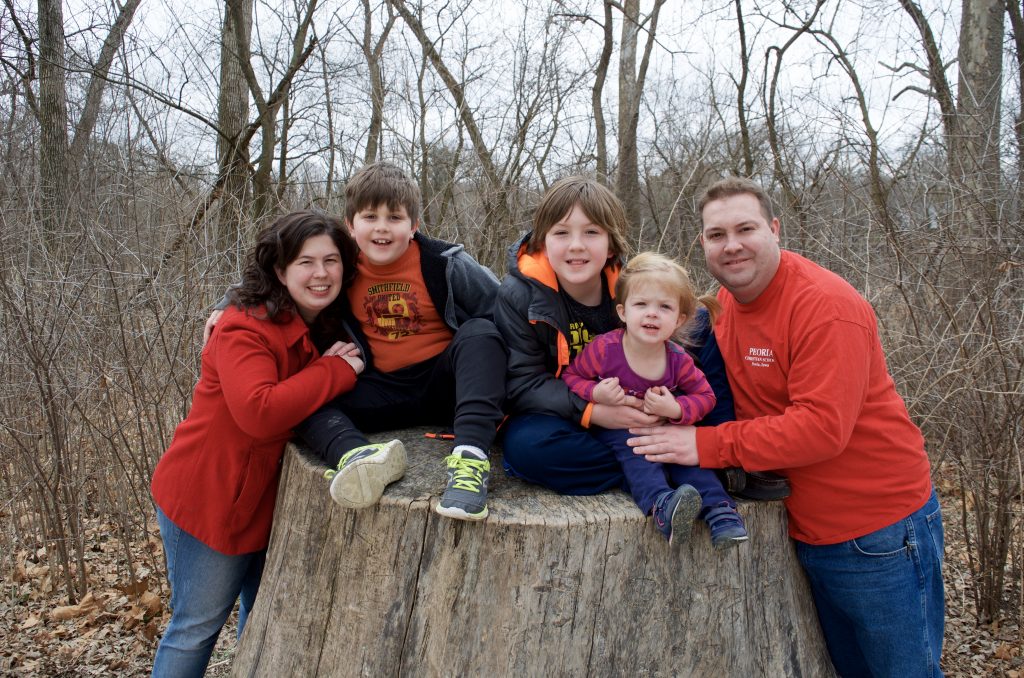 What are you most looking forward to about being a principal at Parkview Christian Academy?
I look forward to joining a vibrant, growing community where God is at the center. I also look forward to working with a dedicated, highly-qualified staff that love God and love their students.
Why did you become a teacher/administrator?
I was called by God to become a teacher during high school, but I have a lot of environmental factors as well. My father was a teacher for 32 years, both of my sisters and one of their husbands are teachers as well. So, teaching was something I was familiar with growing up, and I spent countless teachers' institutes in my father's room. After several years of teaching and working closely with current administration, I began to realize I enjoyed the challenges that they faced and felt called to pursue my degree in educational leadership.
What do you love about Christian Education?
I love the ability to be who I am, a servant of Christ, in what I was called to do, teach/ administer. After six years in public education, I realized that part of my life was missing and felt convicted to serve God in a Christian school. Trusting Him and His calling has brought a new desire and joy in my profession.
Tell us about your family.
My wife Crystal and I will celebrate our 13th anniversary this June. We met in college during Choir tour.  She was the pianist and I sang in the choir. Currently, she runs her own business from home. God has blessed us with three children: Dakoda 10, Landon 7, and Bayleigh 2. Dakoda loves Minecraft and using technology. He will be entering the 6th grade next year. Landon enjoys most sports and enjoys time with his brothers interest. He will be entering 3rd grade next year. Bayleigh is our little handful and is so full of life and brings my wife and I much joy.
What does Christ-centered, high-quality education mean to you?
Christ-centered, high-quality education is simply placing God and the Bible as the core of instruction. Everything stems from these sources and should be integrated with the curriculum being taught using research-based practice, pedagogy, and strategies.
Parkview Christian Academy offers high-quality, Christ-centered education to Pre-K through 12th Grade students. Parkview is in Yorkville and draws students from several surrounding communities. If you're interested in learning more, simply complete this form by clicking HERE, and we'll be in touch within one business day.