Mr. Johnson is the 10th grade homeroom teacher. He also teachers high school Systematic Theology, Government, Practical Economics and World History at Parkview Christian Academy. Students love him and Parkview is beyond thankful for his dedication and passion. Let's get to know him a bit together.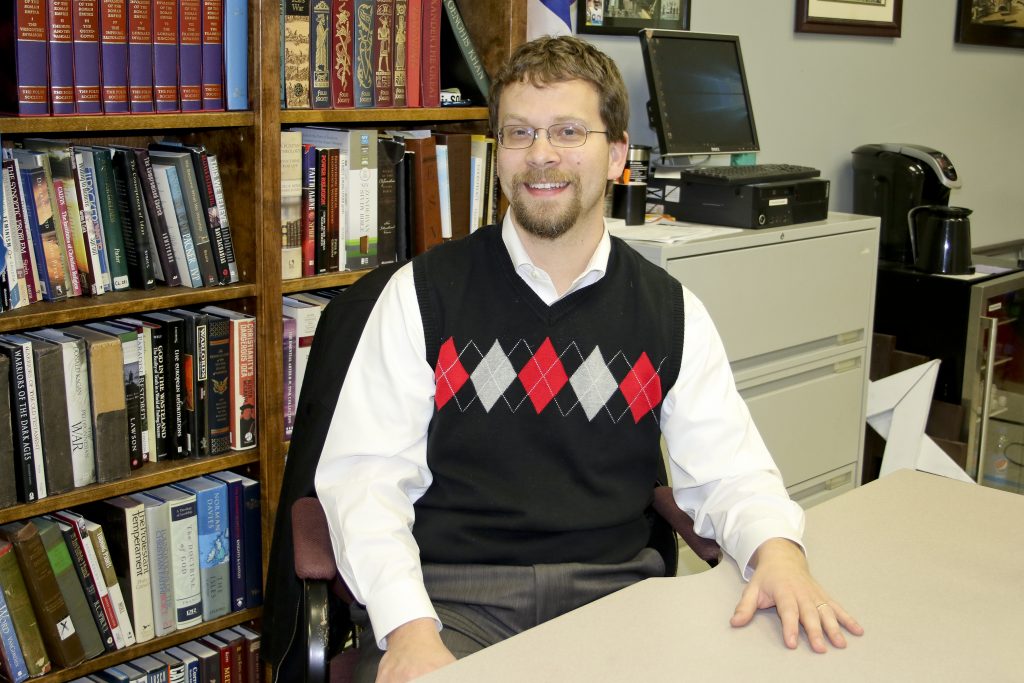 How long have you lived in the area?
I have lived in the western suburbs of Chicago my entire life. I grew up in Aurora and currently live in Oswego.
Why did you become a teacher?
My calling as a teacher was in stages. At ACS, I heard a chapel message about becoming a teacher when I was a sophomore. That desire to be a teacher started in that chapel. The desire grew feet when I worked for Wayside Cross Rescue Mission at Brady Elementary School.
What do you love about teaching at Parkview?
Parkview has always been a great vehicle for teaching 'Christianly'. Any place that allows for the Word to be communicated in an integrated way is a great place. I also have made many friends here. This community is a blessing to work in.
What's your favorite subject and why?
My all time favorite subject is church history. The reason is twofold. First, we get to see where we came from. Sometimes in American evangelicalism we forget that there is a great cloud of witnesses who knew God before we did. They offer so much to us today. That leads to the second reason which is the depth of trust and commitment to holiness in the face of the Living God that our forefathers had. It is truly humbling to read them.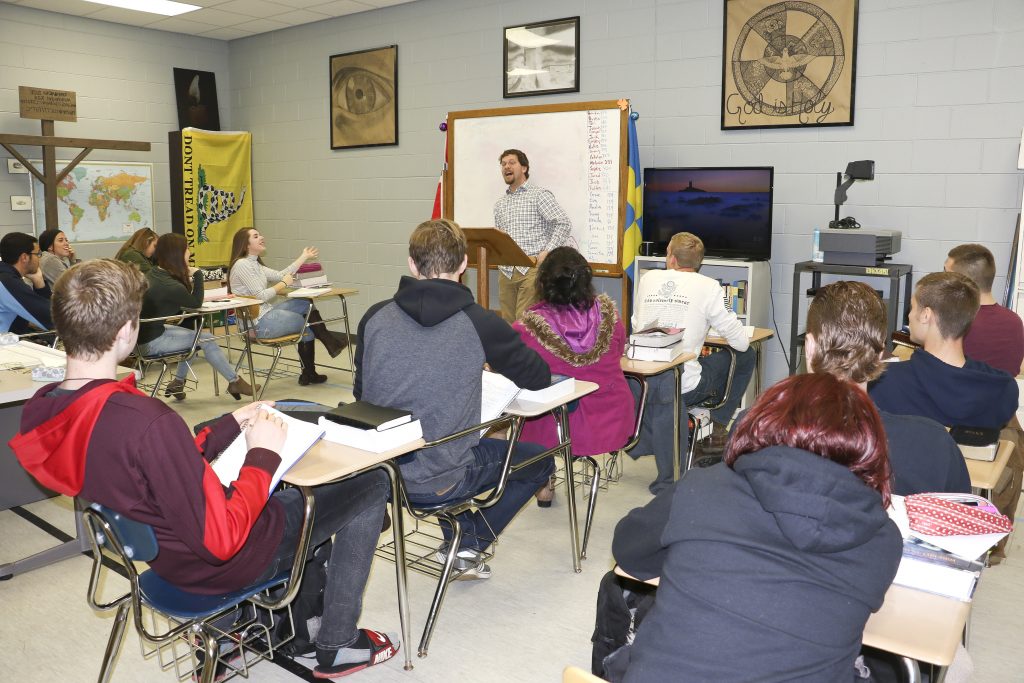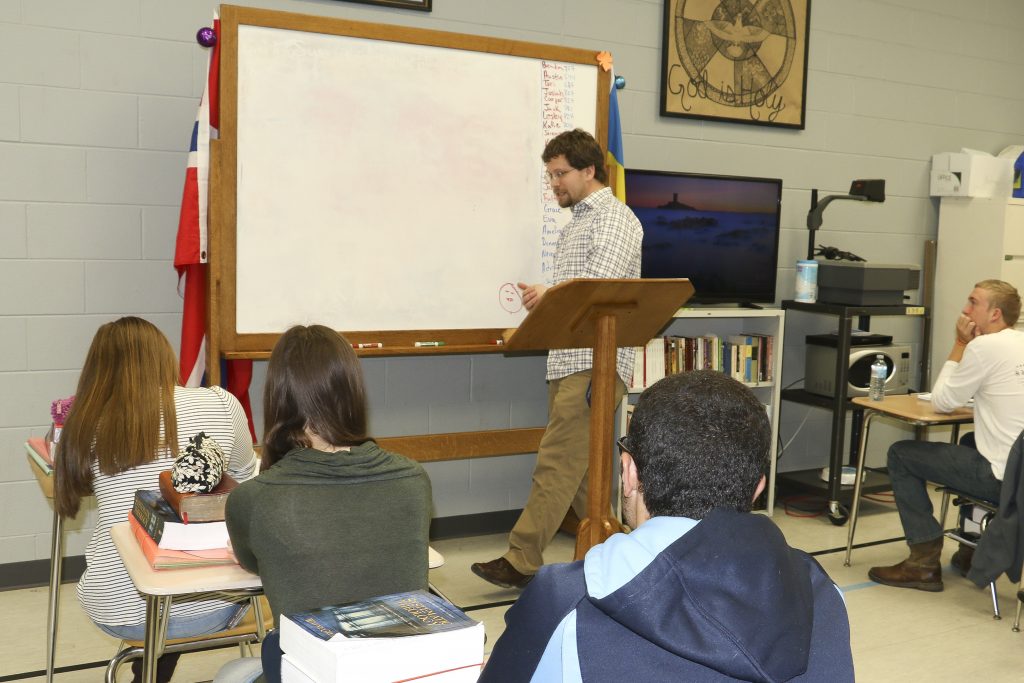 What's an impactful moment a teacher had on your life?
There were two teachers that were especially impactful to me and I owe them much. I encountered Mr. Robert Sampson while attending Aurora Christian High School and Dr. Mark Eckel while attending Moody Bible Institute. They taught me that all truth is God's truth and He deserves to be Lord of all. That idea has been life transforming.
What's an interesting fact or two about you?
I love the outdoors, especially camping or fishing with my family.
Where do you attend church?
My wife and I attend Naperville Presbyterian Church.
Parkview Christian Academy offers high-quality, Christ-centered education to Pre-K through 12th Grade students. Parkview is in Yorkville and draws students from several surrounding communities. If you're interested in learning more, simply complete this form by clicking HERE, and we'll be in touch within one business day.